Sold Out
Tree of Life Bracelet
$ 22.00
The V'Enza Tree of Life Bracelet honors the interconnection of all life on our planet that exists due to the classical elements – air, water, fire and earth. The roots dig deep into the earth, the trunk establishes a foundation, the branches reach out for sustenance, and the leaves collect strength while the fruit gives of itself.
The Howlite beads in this bracelet are known to be calming, anxiety relieving and tension releasing. They also encourage patience and selflessness. 
The Red Creek Jasper Stones are known to bring balance and relaxation. They are also beneficial for electromagnetic and environmental pollution while they provide support in times of stress and worry. 
Customer Reviews
100
reviewers would recommend this product
Write a Review
Ask a Question
06/24/2020
Consuela B.
United States
I recommend this product
Great quality!
I purchased some bracelets a few years back (chakra and evil eye) and am surprised at how long they have lasted. I love them and recently purchased more bracelets. The quality is great and they are so pretty. Excellent customer service as well! Definitely recommend.
thank you so much for your support and sharing your review! we are truly grateful xoxo
04/09/2020
ALEJANDRA L.
United States
I recommend this product
I absolutely LOVE this bracelet! And here's a fun little story about the day I first put it on...
My cousin had sent me this beautiful bracelet for my birthday (in August), but she typed in the wrong zip code (I might have had something to do with this error, but let's not focus on that ). Long story short, I ended up getting it a couple of months later. To my surprise, it arrived the day before my brother and I (we live in different countries) decided a last minute trip to watch the Yankees play the Astros (ALCS game 6) last year. Right before I left for the airport, I opened the beautiful package, breathed in, smiled, think of my brother, put the bracelet on my wrist and took it with me on this crazy 24-hour adventure. My level of excitement to go on this trip is indescribable. My brother and I had always talked about doing this together and I couldn't believe we were actually doing it...I didn't sleep or read or watch a movie while up in the air; all I could do was anxiously look out the window...and well, I'll let my picture tell you the rest of my "Tree of Life" story...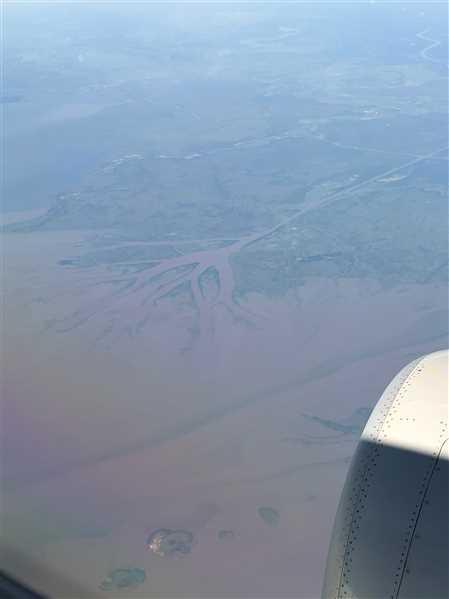 This story brought me such goosebumps and joy! Synchronicities at their finest! Thank you so much for sharing your story with us!